The University Research Symposium was back in-person on Friday, April 1, for the first time in three years. Organized by the Graduate School, the 31st annual showcase of student research, scholarship, and creative expression had been moved online the previous two years due to the coronavirus (COVID-19) pandemic. But the Bone Student Center was alive again with the banter of #RedbirdScholar students and symposium attendees discussing the former's research findings and answering the latter's questions.
"The University Symposium has been a long-standing tradition at our institution. It really shows the support that our institution has for research and the value that it places in research, and research in all forms, such as creative activity and musical performances," said Dr. Noelle Selkow, director of the Graduate School. "Just having those interactions and being able to talk to people about your research and have people ask you questions and interact with colleagues, there's just a different dynamic when that can happen. You're really just having this whole day of dialogue around research."
More than 400 graduate and undergraduate students presented their research in the Brown Ballroom across the morning and afternoon sessions, which featured more than 200 separate entries. New this year to the symposium was a forum for e-posters, submitted by students who take online classes or otherwise could not attend the event. These were displayed on two large computer screens in the Circus Room next to entries into this year's Image of Research competition.
Student researchers came from nearly 30 programs across campus, displaying their research on posters and explaining their methodology and findings to symposium attendees.
The symposium offers students the opportunity to show the results of their hard work and that of their faculty and graduate student mentors, Selkow said.
"What I really love about Illinois State is the merging of research and the classroom and having those experiences for our students. Some smaller schools aren't able to have those experiences, while the larger schools really don't have that interaction. This event really does give that small-school feel where students are getting individualized attention. They're coming up with their own questions. They're proposing topics to their faculty mentors, and those faculty mentors are allowing those students to really learn the whole research process."
Social media gallery
Check out some of the social media posts from the University Research Symposium:
Lauren Stipp is one of our students who presented at the @IllinoisStateU Research Symposium 2022 @ISUResearch today ❤️🤓🥳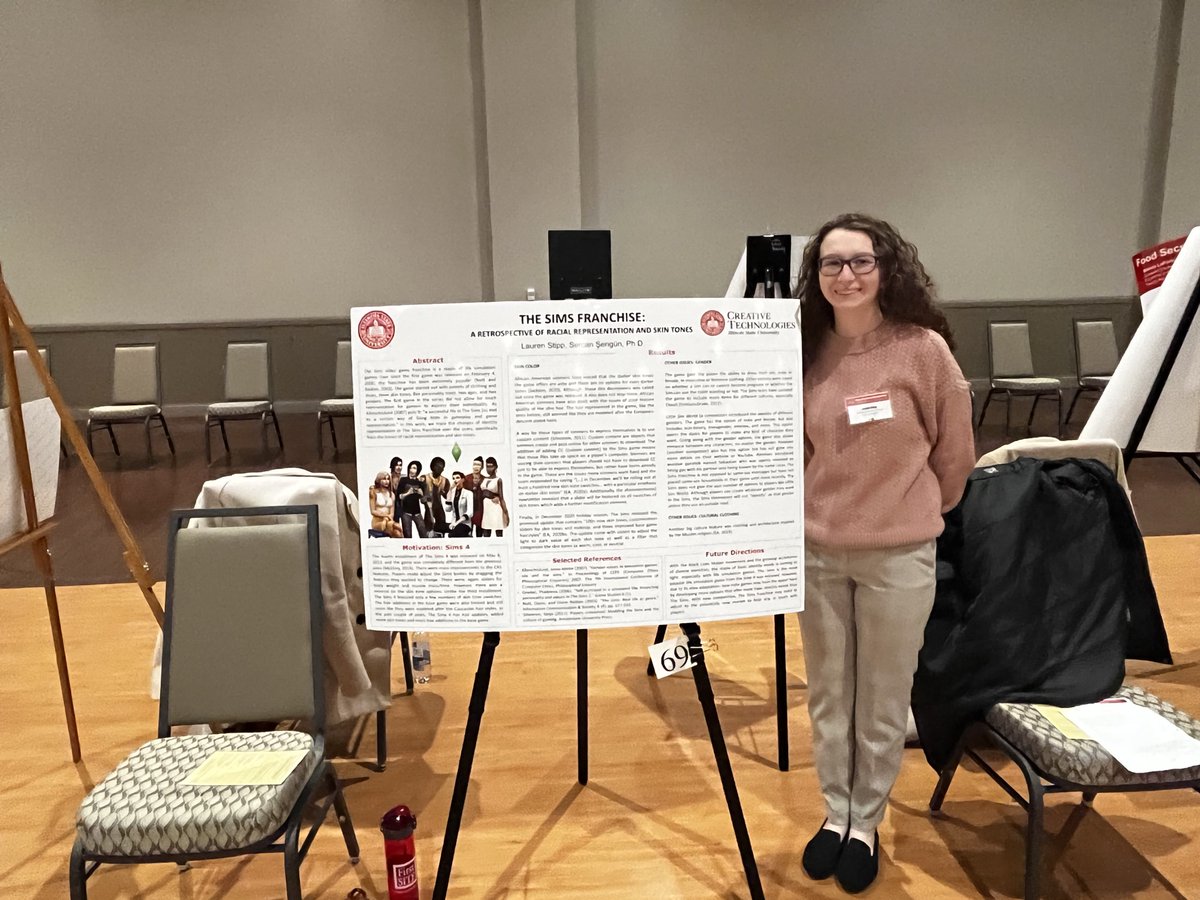 And here is Rochele Gloor, our grad student working on a sustainable future with zero waste virtual fashion, at the @IllinoisStateU Research Symposium 2022 @ISUResearch today ❤️🥳🛍️👗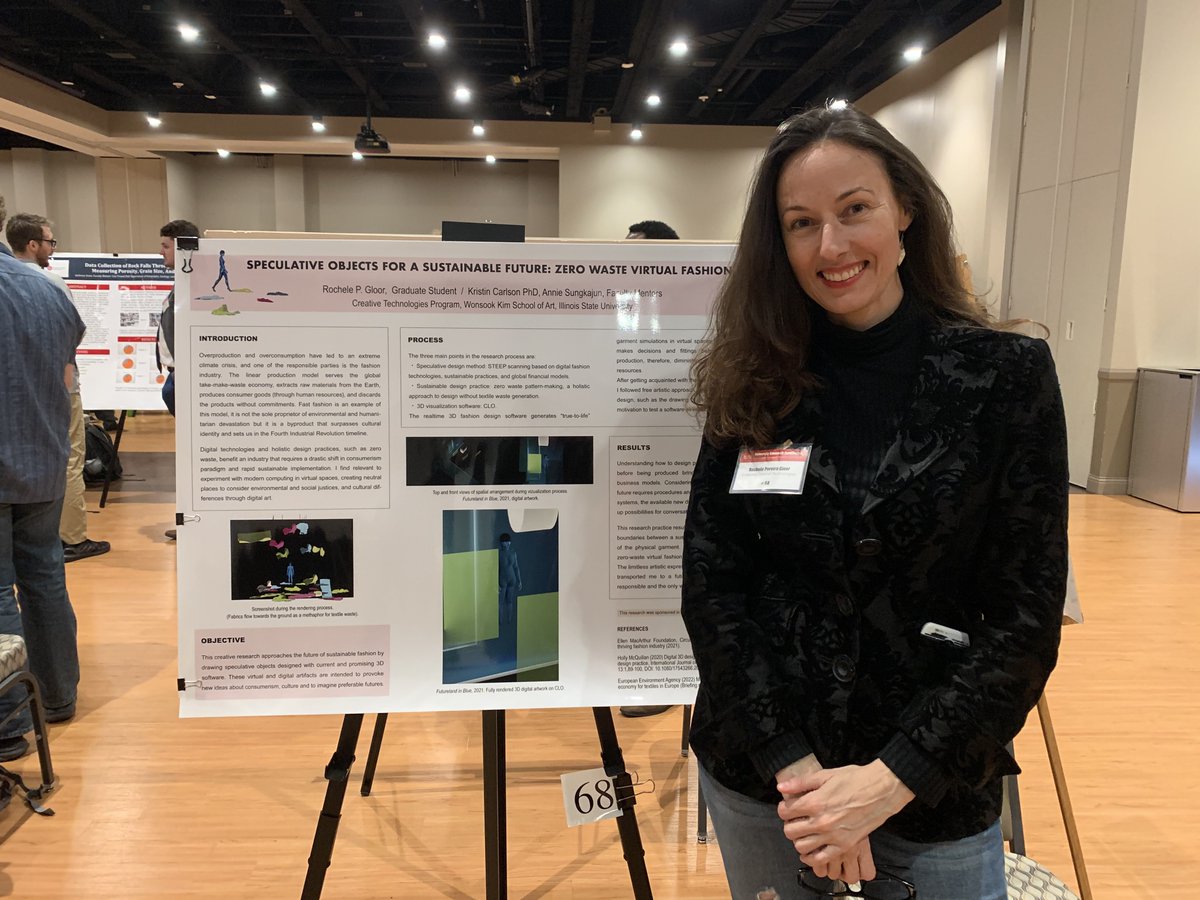 Last but not the least, Catalina Hernandez-Ramos presents her work on the conversation of Darién–a Panama wetland–at the @IllinoisStateU Research Symposium 2022 @ISUResearch today ❤️🥳🌱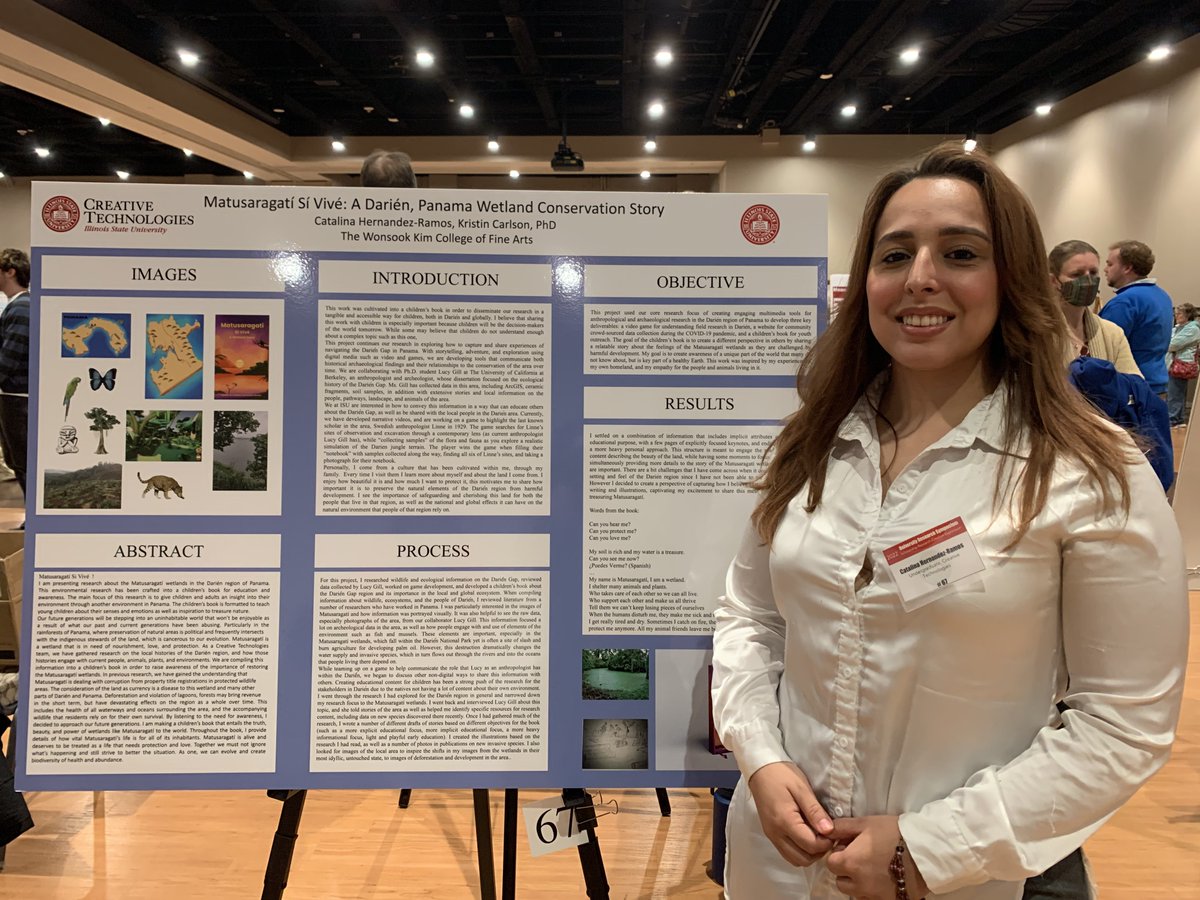 Originally tweeted by Creative Technologies Program at ISU (@ISUCreativeTech) on April 1, 2022.